Meet Our Crew
Agnieszka Rogucka – Office Manager/Registered & Certified Dental Assistant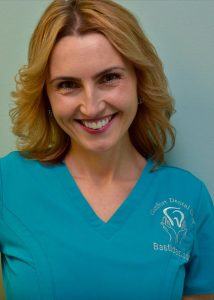 I graduated from a dental hygienist program in Poland, as well as from a dental assistant program in the United States. I have been with Comfort Dental Care for over six years, and ensure that our dental team does not only have dental and clinical knowledge, but also management skills. I help motivate our team toward continual improvement and greater work ethic, and I love our team's commitment to provide high-quality service with a "human touch." I enjoy traveling to explore new things and to meet interesting people. My hobbies include taking care of my plants at home, meditating, playing board games with family and friends, dancing, learning to swim, and visiting the Jersey Shore. I enjoy cooking, and spent four years at a culinary school in Poland.
---
Joseannie – Dental Assistant
I joined Comfort Dental Care in March of 2016 after completing my education at the Fortis Institute. I am so happy to have found a dental practice that cares deeply for its patients. Naturally warm and caring, I excel in my duties as a dental assistant by making each patient feel at home in our office. I am the middle child of five siblings and have and older sister in the dental field as well. My free time is spent with my family; taking walks in the park or in Hoboken, NJ; or furthering my career to become a dental hygienist.